PRE & POSTNUPTIAL AGREEMENTS
Pre & postnuptial agreements might appear to put a damper on the romance of marriage, but having a plan in place to protect your assets and your partners is an essential part of protecting you both if your relationship breaks down.
What is a Prenuptial Agreement ?
No one gets married assuming it is going to break down, but the unfortunate reality is that this does happen. For that reason, when entering a marriage, it is important to consider which assets each party wants to protect in the event of the marriage ending.
A prenuptial agreement (also known as a pre-nup) is an contract entered into before marriage by a couple which sets out the division of property, assets, debts, income in the event of divorce.
Such agreements aren't just about safeguarding yourself, though. They can also be used to help preserve assets for children from a previous relationship, retain control of your business (protecting staff and shareholders) or to keep an inheritance within your family. 
Are Prenuptial Agreements binding ?
Prenuptial agreements are not formally binding on the court, however a Judge will give careful consideration to the agreement and will consider various factors including:
Did both parties enter the agreement freely ?
Did they both understand the implications of the agreement ?
Did they both obtain independent legal advice ?
Did both parties provide full  disclosure of their financial circumstances ?
Are the terms of the agreement fair ?
Did both parties sign the agreement willingly and without being pressured ?
Was the agreement made at least 28 days before the wedding ?
Although not automatically binding a Prenuptial agreements can provide some certainty, thereby reducing acrimony in the event of a marriage breakdown.
What is a post nuptial agreement ?
If after marriage a couple decide that they want to enter an agreement setting out the division of property, assets, debts, income in the event of divorce they can enter into a postnuptial agreement.
Are post nuptial agreements binding
Like pre-nuptial agreements they are not binding on the court and the court will consider the factors set out above, when deciding if to uphold the agreement.
Our specialist family solicitors understand that it can be difficult to discuss pre-up's and post-nup's due to the sensitive nature of discussing divorce. We can help with:
Providing impartial advice on what to protect
Drafting the agreements
Ensuring suitable provision is made for children (from your current relationship or a previous one)
Attesting you have entered the agreement freely, subject to full and frank disclosure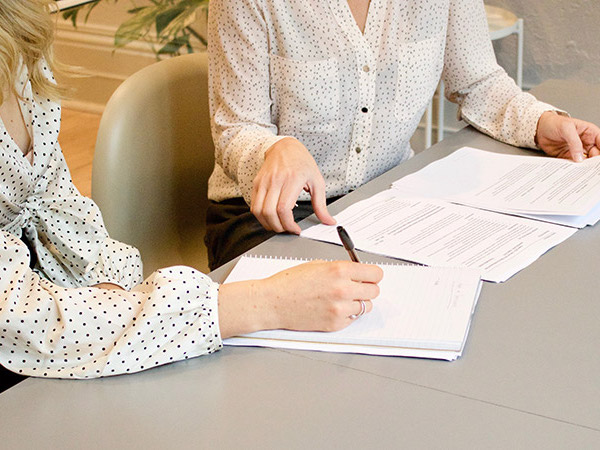 Why Stratford Solicitors
We understand that approaching the subject of pre & postnuptial agreements can be tricky, as no one wants to think about divorce. However, hoping for the best but preparing for the worst has saved many individuals from a significant amount of stress following a marital breakdown.
Our team has helped countless couples reach reasonable agreements that work for both of them. We offer impartial advice to help you and your partner find peace of mind when getting married.
For more information or to book a free initial consultation, get in touch.