EMPLOYMENT LAW
Whether you're an employer or an employee, Stratford Solicitors can help you understand the ever-changing field of employment law to ensure your rights or business is protected.
Employment disputes can have a significant impact on your business or personal life. Therefore, whatever side of the coin you're one, it's important to understand your rights or responsibilities.
At Stratford Solicitors, we can help employees by providing them with advice and guidance they can trust.
Services for Employees
If you feel that you've been treated  unfairly at work or if you have a claim against your employer, we can often help you by negotiating a settlement agreement with your employer. You may even have been offered a settlement agreement by your employer and are wondering how you should proceed. Standing up to an employer can be a daunting prospect, which is why having professional legal support in your corner is so important.
Stratford Solicitors are experts in helping you to deal with a settlement agreement and can assist you in reaching a satisfactory agreement with your employer without any need to resort to lengthy and stressful employment tribunal proceedings.
Whether you've been made redundant, unfairly dismissed, are facing discrimination at work, or you simply wish to dispute unpaid wages, a settlement agreement can in the right circumstances help to resolve your issues with your employer.  This will normally be by way of them offering you incentives such as money in return for you agreeing not to pursue your claims any further.
What is a Settlement Agreement?
Formerly known as a compromise agreement, a  settlement agreement, is a legally binding contract used by employers to set out terms and conditions agreed upon by an employee to end an employment relationship or resolve a dispute.
The agreement will usually confirm notice, payment in lieu of notice, a tax free sum, redundancy payment, holiday pay and any other bonuses or sums due to the employee.
Because settlement agreements are legally binding on you and involve you signing away your legal rights to sue your employer, it is a requirement that you obtain legal advice in order for the agreement to be valid. It is usual for the employer to contribute towards the costs of your legal advice.
Our Services
Stratford Solicitors can provide you with fast and efficient advice in relation to dealing with a settlement agreement and will protect your employee rights and achieve an outcome which helps you move on with your life and career.
Stratford Solicitors understand that raising an issue with your employer can be daunting so we will always try to level the playing field between you and your employer and help you to come to an agreement which is beneficial to you.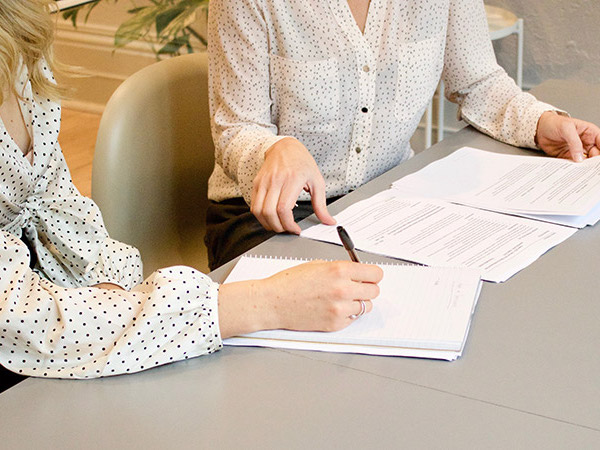 Why Stratford Solicitors
When it comes to employment law, acting early is the key to success. For employers, this means having the legal support you need to follow employment law correctly and not invite disputes. For employees, this means understanding your rights and how to deal with your employer quickly.
Stratford Solicitors has extensive experience acting for both employees and employers, so whatever your position, we have the advice to help you.
For more information, get in touch to book your free initial consultation.