ADMINISTRATION OF ESTATES & PROBATE
Managing the estate of a loved one can be a time-consuming and stressful experience. At Stratford Solicitors, our team is on hand to take the management of the estate and probate process off your shoulders.
The death of a loved one can be a difficult time and the last thing you should have to worry about is the stress of the administration of the deceased's estate. This process can be managed quickly and sensitively with the help of a dedicated solicitor, ensuring your loved one's estate is distributed to his or her chosen benefactors in accordance with their last wishes.
Applying for probate, identifying the contents and value of the estate, paying inheritance tax and preparing estate accounts can all be time-consuming tasks, especially if you don't have the right legal support. Our team can take the burden of managing the administration of your loved one's estate off your shoulders.
 Our areas of expertise include:
Ascertaining assets and liabilities of the deceased

Preparing the accounts for the capital taxes office

Ensuring that the correct amount of inheritance tax is paid

Drafting of oaths for executors or administrators

Obtaining grants of probate if the deceased had made a Will

Obtaining grants of letters of administration if the deceased had not made a Will

Preparing the estate accounts for the personal representatives of the estate

Collecting in the assets of the estates and discharging the liabilities

Dealing with the distribution of assets from the estate to the relevant beneficiaries

Ensuring any Income Tax liability incurred either prior to death or post death is met by the assets of the deceased's estate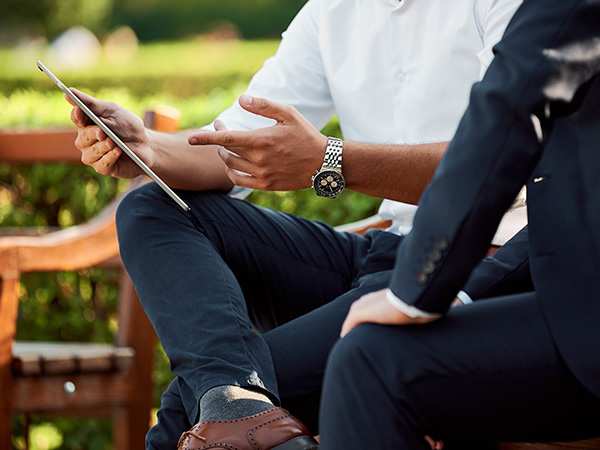 Why Stratford Solicitors
At Stratford Solicitors, we are highly experienced in estate administration and probate.  The Principal of our firm, Nick Stratford, is a registered trust and estates practitioner as is solicitor Moira Percival.  Solicitor Ashleigh Irwin is currently working towards becoming a registered trust and estates practitioner
We understand that administering an estate can be a stressful experience, which is why we work around you and your schedule, providing appointments during evenings and weekends and even at your home.
Pricing and Services
When it comes to estate administration and probate, how much we charge will depend on the nature and complexity of the estate in question and the extent to which we experience issues identifying, contacting and dealing with executors, administrators and beneficiaries.
It will also be affected by whether we undertake all of the administration of the estate or simply elements of it and whether there are, and the complexity of, any trusts.
Any of our team will be pleased to help you understand what we will do for you, what it will cost, the timescales involved and who will be responsible for that work. Alternatively, use the menu to find out more.
For more information on our fees and to receive a tailored quote, get in touch with our team on 01625 878 204.